The Consortium is a nationally focused, not-for-profit organization collaborating with industry on prioritized R&D activities to reduce the levelized cost of energy (LCOE) of offshore wind in the U.S. while maximizing other economic and social benefits.
Desired Impacts
Produce innovations that directly respond to the technical and supply chain barriers faced by offshore wind project developers in the U.S.
Build strong networks connecting technology innovators, investors, and industry
Increase U.S. content and job opportunities
The Consortium was initially funded with $41 million — $20.5 million from the Department of Energy (DOE) and a matching $20.5 million from the New York State Energy Research and Development Authority (NYSERDA). Additional contributions have been made by state members including; California, Maine, Maryland, Massachusetts, New Jersey, and Virginia. Collectively, the existing funds have established the Consortium for a minimum of five years. The Consortium will continue to look for other appropriate funding and R&D opportunities to build upon its initial scope.
The Consortium's R&D objectives are outlined in our Roadmap 4.0. This roadmap provides guidance for solicitations. Our various committees, including the Research and Development Advisory Group (RDAG), Research and Development Committee (R&DC), and State Action Network (SAN) are active and contributing to the Consortium's mission.
Focus Areas for Industry Research
Offshore Wind Plant Technology Advancement
Fixed Bottom Technologies
Cost-reducing Turbine Support Structures for US Markets
Enabling Large-scale Offshore Wind Turbines
Array Performance and Control Optimization
Floating Offshore Wind Technology
Mooring Systems Floating Foundations
Shallow Water Mooring Systems
Deepwater Mooring Systems
Floating Substructure Scaling
Control of Large Floating Arrays
Technology for Both Fixed and Floating Offshore Wind
Hurricane Resilient Wind Systems
Floating Fixed-Bottom Arrays in the Great Lakes
Power System Design and Innovation
Energy Storage Innovations and Integration
Lyndie Hice-Dunton, Ph.D.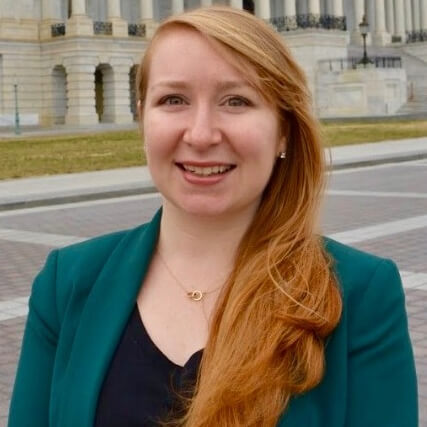 Deputy Executive Director
Consortium Support
The Carbon Trust – a world leader in offshore wind R&D; founders and program managers of the Offshore Wind Accelerator, a self-sustaining European consortium to commercialize research investment.
Renewables Consulting Group (RCG) – a leading global renewable energy consultancy with decades of experience in the offshore wind industry in Europe, Asia, and America.
Affiliations & Partner Organizations